Ongoing Campaign: IFAKs for Ukraine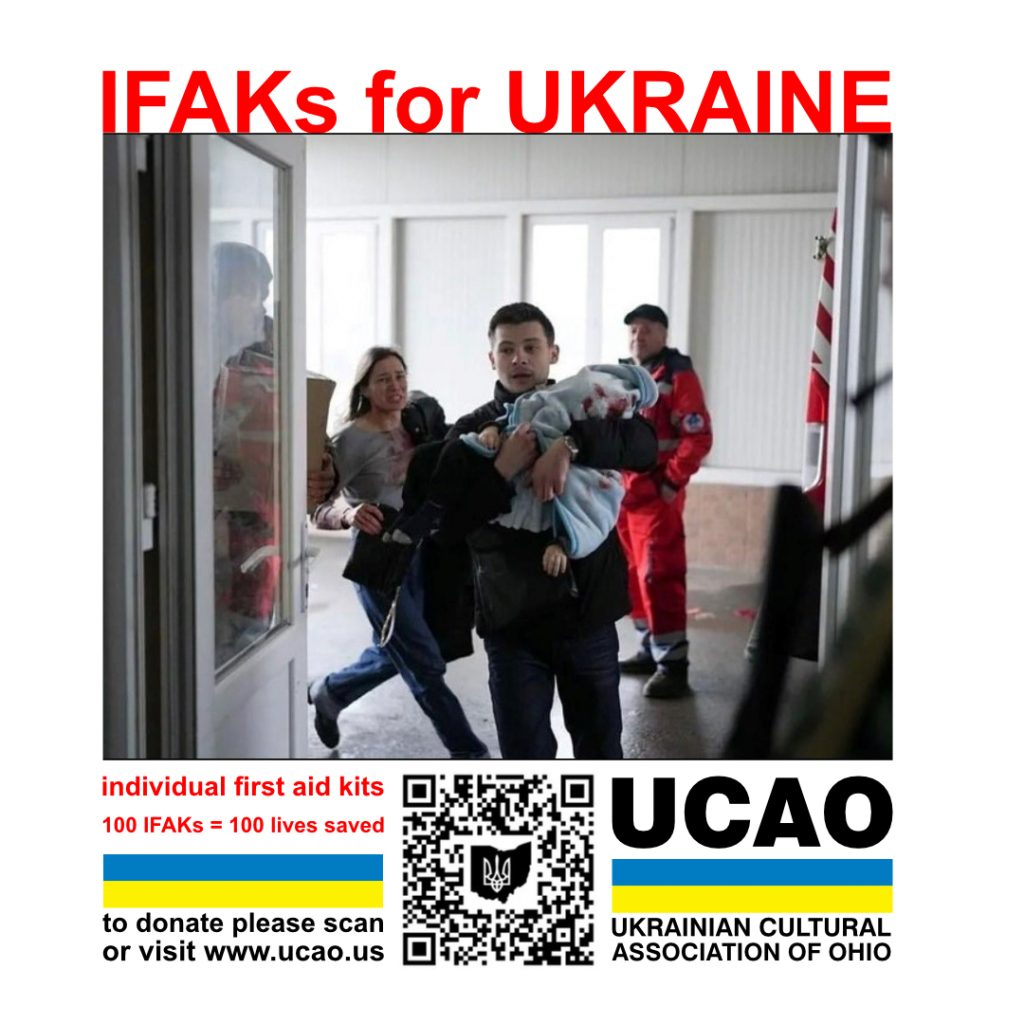 Since the war has intensified in the eastern provinces, the number of casualties has risen dramatically, both among military and civilians. As supply lines are compromised and evacuation routes are limited, lives can often be saved just by having the right equipment on hand for emergency treatment of wounds. But there is a critical shortage and ongoing need for that equipment, IFAKs.
IFAKs are individual first-aid kits for bleeding control and major wound treatment. Tactical IFAKs include tourniquets, chest seals, combat gauze, and other hemostatic agents. The kits are one-time use, so they must be replenished constantly.

What we collect will go to Razom, whose volunteers put the IFAKs together, ship them to Ukraine, and distribute them through local grass-roots partners to individual units on the front lines to save people's limbs and lives. Your donations will have immediate and significant impact!
Donate now using PayPal:

Or send a check to: UCAO Treasurer, P.O. Box 12507, Columbus, OH 43212. Enter: IFAKs in the Memo line.

August 18, 19, New York
August 20, Washington, D.C.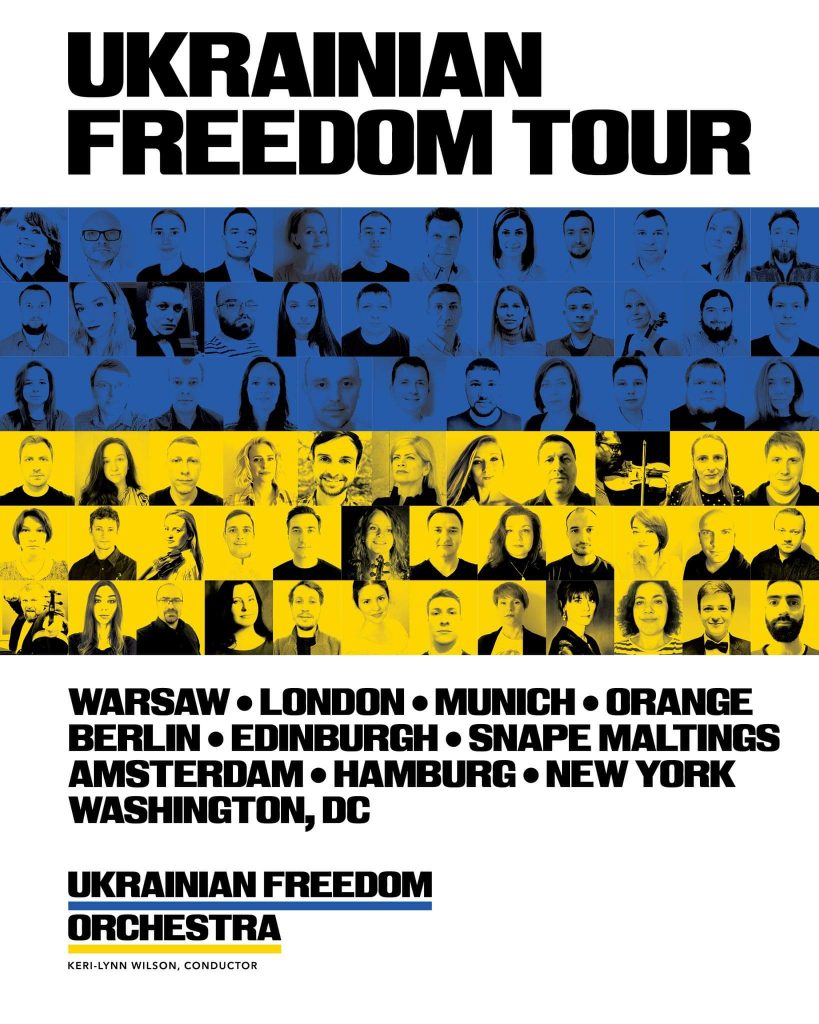 In another gesture of solidarity with the victims of the war in Ukraine, the Metropolitan Opera and the Polish National Opera will gather leading Ukrainian musicians into the Ukrainian Freedom Orchestra for a European and American tour July 28–August 20. The tour has been assembled with the cooperation of Ukraine's Ministry of Foreign Affairs and its Ministry of Culture.
Money raised from the tour will go to support Ukrainian artists. Donations can be made to the Ministry of Culture at https://donate.arts.gov.ua/en.
The tour will open at Teatr Wielki, the Polish National Opera, on July 28 and include a televised performance at the BBC Proms in London on July 31. That will be followed by stops at the Chorégies d'Orange Festival in France (Aug. 2); Berlin (Aug. 4); Edinburgh, Scotland (Aug. 6); Snape Maltings in England (Aug. 8); Amsterdam (Aug. 11); Hamburg, Germany (Aug. 13); New York (Aug. 18 and 19), and Washington, DC (Aug. 20).
Featured artists: Canadian-Ukrainian conductor Keri-Lynn Wilson
Ukrainian piano virtuoso Anna Fedorova
Ukrainian soprano and Met star Liudmyla Monastyrska



Sunday, August 21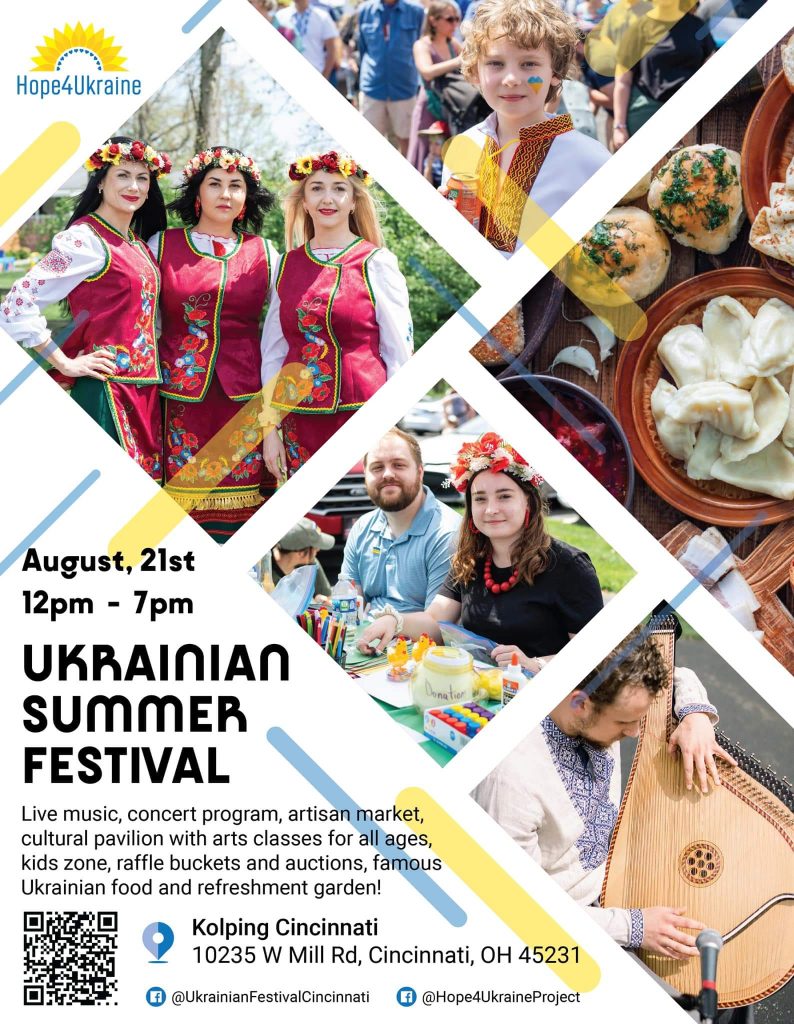 Saturday, August 27, 11 am – 2 pm
Ukrainian Independence Day Parade and Festival
This year marks the 31st Anniversary of Ukraine's Independence. Come and celebrate with us at the Ukrainian Independence Day Parade and Festival in the village of Parma. The parade will showcase scores of marching units, including our own Ukrainian Cultural Association of Ohio. We will have a blue-and-yellow decorated truck with kids riding and proudly flying flags and balloons. Together with our sister organizations from Greater Cincinnati and Dayton area, Athens, and Troy, we can represent the southern half of the state.
We invite you to join this important commemoration, which includes a parade and a brief program. This commemoration is of particular significance as Ukraine continues to resist the brutal, unjustified, and unprovoked war by the Russian Federation.
WHEN: Saturday, August 27, 10 am (groups gather at State Road and Grantwood).
WHERE: The parade proceeds a distance of 1 mile north on State Road, just north of Grantwood Drive and ends at the Ukrainian Heritage Park
WEAR: Wear your vyshyvanky and let blue and yellow colors fly throughout the Village! We Stand with Ukraine!
Please use the signup below to declare your commitment. Add comments with email and specifics whether you can be a driver, or if you're interested in carpooling.
Tuesday, August 30, 7 pm
Saturday, September 17, 1-5 pm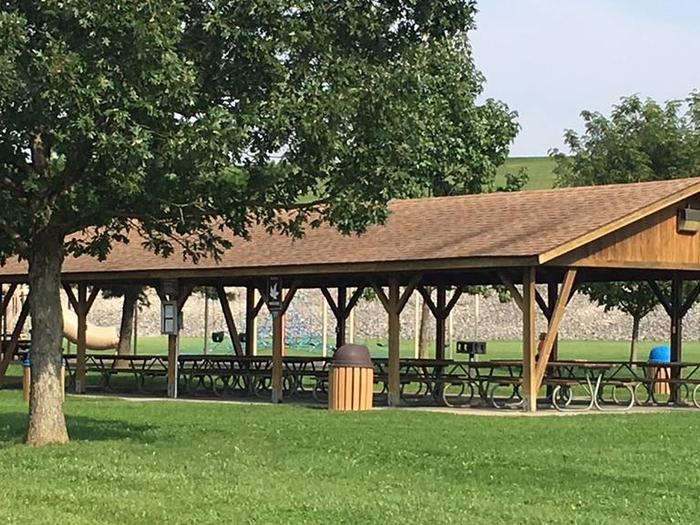 UCAO Picnic, this year at a new location: Alum Creek,
Maple Shelter #1

Sunday, October 2
Benefit Concert for Ukraine
Linworth United Methodist Church
7070 Bent Tree Blvd., Columbus
Friday, November 4, 7 pm
Kalush Orchestra
Concord Music Hall, 2047 Milwaukee Ave., Chicago
Proceeds will benefit the "Help the Heroes of Ukraine" fund and Gate.org.
Ticket information: Kalush Chicago Tickets – Fri, Nov 4, 2022 | TicketsOnSale.com

Saturday, November 26
Holodomor Remembrance Day, celebrated by Ukrainians around the globe

Saturday, January 21, 6-10 pm
Malanka 2023/UCAO 40th Anniversary
Clintonville Woman's Club
3951 N. High Street, Columbus
Thursday, February 2, 2023, 7 pm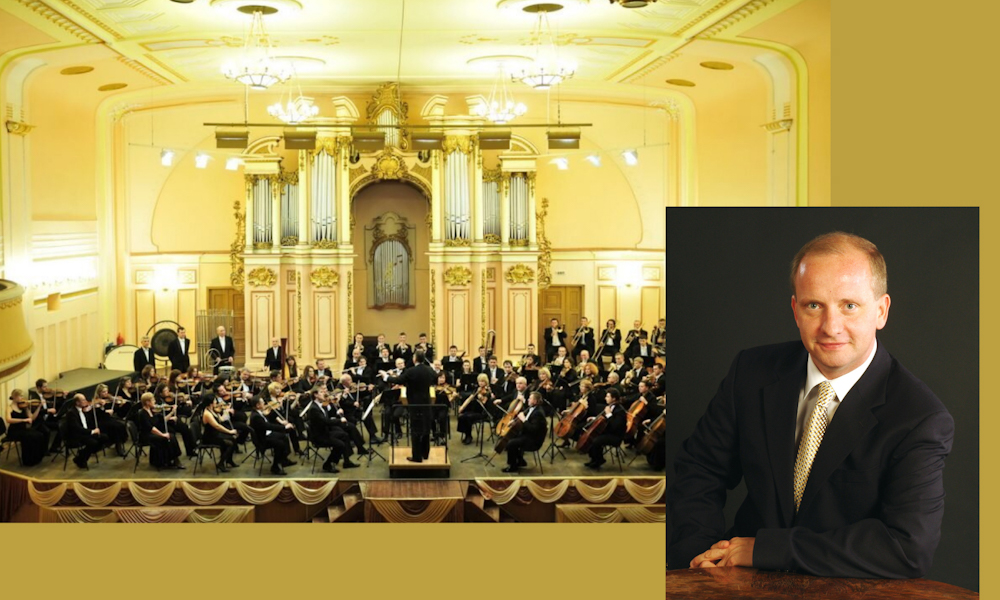 Lviv National Philharmonic Orchestra
Swasey Chapel, Denison University
Granville, Ohio
Direct from Ukraine, the Lviv National Philharmonic Orchestra of Ukraine, on an international tour that brings them to the Kennedy Center in Washington, D.C. as well as Lincoln Center in New York City, excitingly includes Swasey Chapel at Denison University. Established in 1902 and under the baton of Principal Conductor Theodore Kuchar, the Lviv Philharmonic Orchestra of Ukraine will remind us of how small the world is now, and how music can bridge cultures and bring people together.
All events subject to change. Audience members will be subject to Denison COVID guidelines in place at the time.
 
Individual tickets available January 3, 2023. For information: Lviv National Philharmonic Orchestra of Ukraine presented by the Vail Series | February 2, 2023 7:00 PM (denison.edu)