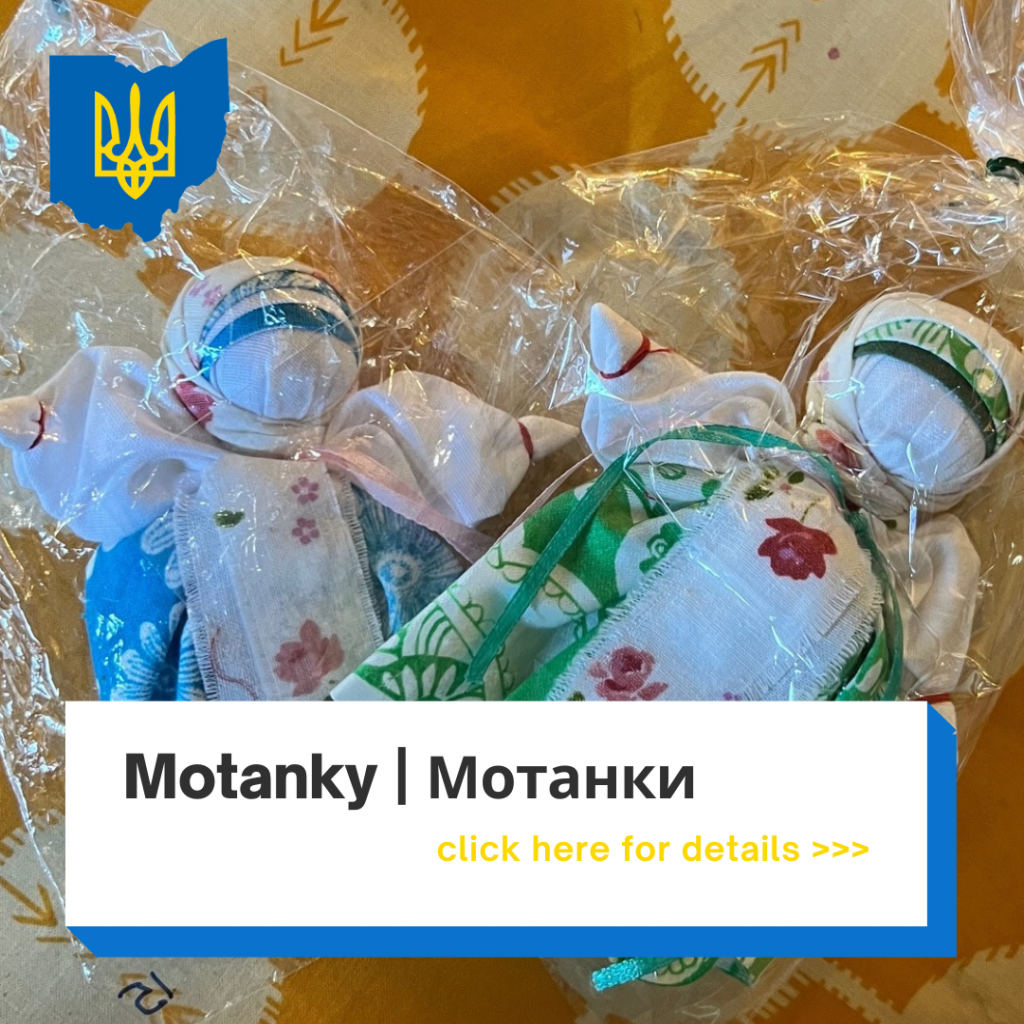 These amazing volunteers from Kharkiv have been making the authentic Motanky and shipping to volunteers abroad to help raise funds. And we just got some here, too!
Worth noting that these little rag dolls are made while adhering to all the traditions and rules of this ancient Ukrainian art form of Motanky.
Learn more about motanky here.
Let us know if you'd like one for your kids' Easter basket and egg hunting! It can be yours for just $15. Local porch pick up or delivery (shipping charges apply).
Щирий уклін майстриням і волонтерам!

Ці маленькі ляльки – мотанки, зроблені талановитими харківськими майстринями, волонтерами Оля Волошко і Voloshko Karina відправилися у подорож до іншого штату. Тепер вони будуть допомагати на фандрейзінгах не тільки нам, а також Ukrainian Cultural Association of Ohio. https://www.facebook.com/UkrainianCulturalAssnOhio?mibextid=LQQJ4d
Разом нас багато!