---
FEBRUARY 24, 2022
Russia invades Ukraine!
On Friday, July 29, at least 53 Ukrainian prisoners of war from the Azovstal plant in Mariupol were killed when their building in the prison camp in Olenivka, in the occupied Donetsk oblast, was bombed by russian forces, ostensibly by the mercenary Wagner Group. The nation grieves for the staunch defenders of Mariupol who had surrendered expecting to be protected under international conventions of war. Instead, they were destroyed by the maniacal conventions of a brutal, fascist regime in Moscow. Pray for their souls. Pray for their families, their children.
---
---
You can help save the lives of soldiers and civilians wounded on the battlefield or in their communities by the relentless shelling of russian forces. You can help provide emergency care by funding IFAKs for Ukraine. UCAO is partnering with Razom for Ukraine, which continuously assembles and ships Individual First Aid Kits to Ukraine. These life-saving emergency kits are used to treat blood trauma and wounds. Heaven knows there are rivers of blood being shed in Ukraine every day, and the kits are one-time use only. Please, step up and help!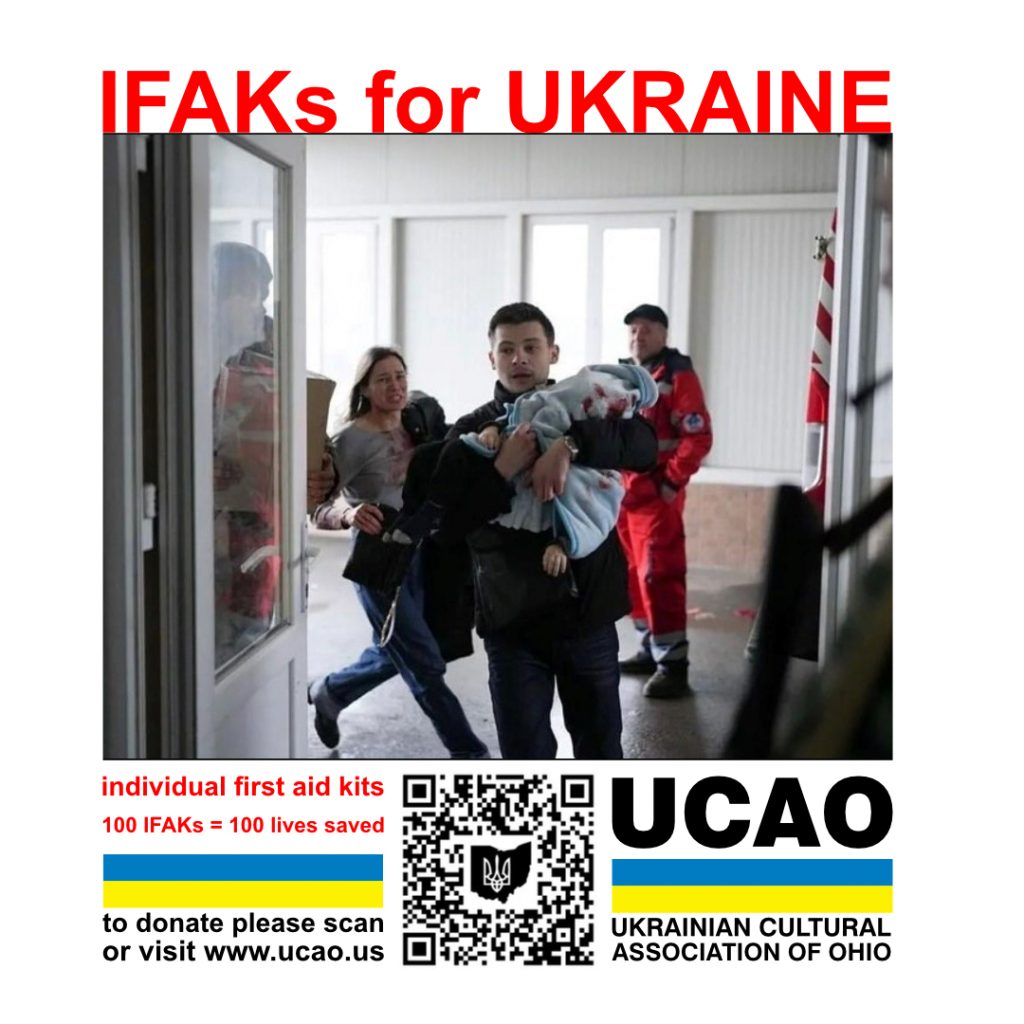 Make your donation below through PayPal!

Or send a check to: UCAO Treasurer, P.O. Box 12507, Columbus, OH 43212. Enter: IFAKs in the Memo line.
---