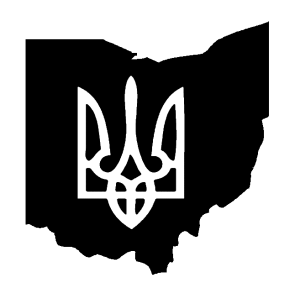 Korovai
The Queen of Ukrainian Bread . . .

makes its local debut at . . .
B.R.E.A.D.!
A festival of arts and community
Bake – Reconnect – Educate – make Art – celebrate Diversity
Saturday, October 21, 2017
noon – 9 p.m.
Historic Dublin
Looking for a casual outing for a fall Saturday afternoon? Here's a great opportunity right in the area. Come to the second annual B.R.E.A.D! Festival, a street fair presented by the Dublin Arts Council, complete with ethnic community booths, traditional music and dance, hands-on art-making, international cuisine, bread vendors, food trucks, a global marketplace, and more. The festival is free of charge.
For the ethnic experience, visit the booths of the Bhutanese-Nepali, Dublin Irish, Korean, Indian, Polish, German, Japanese, and
Ukrainian 
cultures. You can experience a traditional Japanese tea ceremony, German kaffee und kuchen, Indian Bollywood dancing, and
pysanka-writing demonstrations
throughout the day.  Hungry? Sample the foods of the ethnic groups, including our own
Ukrainian breads
! If that is not enough, there will be bread vendors as well as food trucks (Hawaiian, Argentine, Asian, Mexican, Latin, Japanese). Shop at the ethnic booths or in the global marketplace. Enjoy the entertainment on the festival stage, which will present a variety of local dance and music acts, representing a multitude of cultural backgrounds. Need more info? Click
here
.
---
Our Events page is full of interesting films, exhibits, workshops, festivals, picnics, and just plain old happy hours. Join us when you can. Become a member, and we will alert you via our e-newsletter, Ukrainianews/bicmi.
We are Ukrainians making things happen in Columbus!