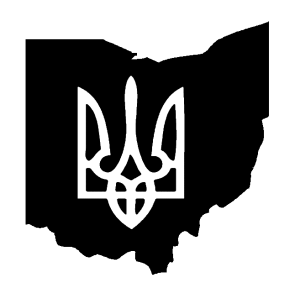 INTERNATIONAL HOLODOMOR MEMORIAL DAY
Saturday, November 25, 2017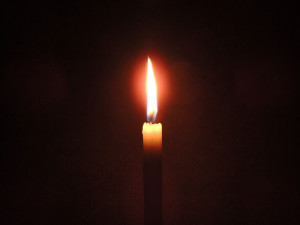 Place a lighted candle in your window in remembrance of the millions of
innocent souls lost during the Stalinist genocide in Ukraine

---
MYTH: The Story of Wassyl Slipak
A pre-release of the documentary
Wednesday, November 29, 7:00 pm
Ohio State University, Cunz Hall, Room 150
1841 Neil Avenue, Columbus
The film is the remarkable and tragic story of Wassyl Slipak, a talented opera singer from L'viv whose talent brought him to France, where he achieved success as an opera singer for 19 years. During the Revolution of Dignity he led rallies in France in support of Ukraine. But that was not enough for him. He left France and joined the volunteer Ukrainian defense forces. Tragically, he was killed in combat by a sniper.
---
Psst! Someone special is coming to town. . .
A Visit from Sviatiy Mykolay
Saturday, December 9, 4:00 – 8:00 pm
Blacklick, OH
Come and spend a lovely evening celebrating the wonderful family festival Sviatoho Mykolaya (St. Nicholas). Both young and old will have a chance to revisit that dreamlike time when Sv. Mykolay knocks on the door. Will he bring a gift or a birch?
You will have a chance to enjoy an old tradition and to support our charity arm, the  Ukrainian Relief Initiative. Your donations will go to help two blind wounded soldiers from Ukraine, Vitaliy Galicin and Sashko Darmoroz.,who are currently undergoing a treatment and rehabilitation program right here in Columbus (read more about them below).
RSVP by Friday, December 1.
---
Meet Vitaliy and Sashko, Two Ukrainian Heroes in Columbus
Donate and give them hope for a normal life!
Meet Vitaliy Galicin and Sashko Darmoroz, two heroes who were members of elite units fighting in Eastern Ukraine. Vitaliy is a retired colonel who volunteered in the first days of the war and joined Azov, and Sashko was part of a special forces recon (rozvidka) unit. Both have lost their vision. Sasha has also lost a leg and has a prosthesis.
Read more to find out how you can help them. . .
Our Events page is full of interesting films, exhibits, workshops, festivals, picnics, and just plain old happy hours. Join us when you can. Become a member, and we will alert you via our e-newsletter, Ukrainianews/bicmi.
We are Ukrainians making things happen in Columbus!