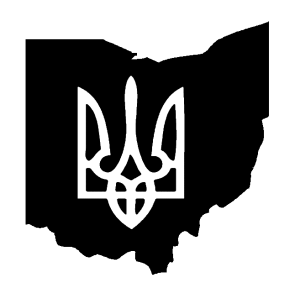 ---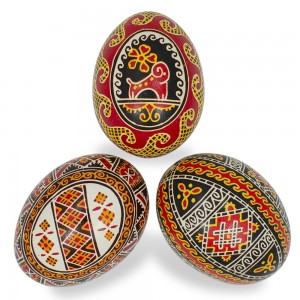 Ukrainian Pysanka Workshop
Saturday, February 10, 2018
12:00 pm – 3 pm
The Annunciation Greek Orthodox Cathedral
Annunciation Youth Room (2nd floor)
555 N. High Street, Columbus
If you want some new pysanky for your Easter basket, or would like to dazzle your friends with a beautiful Ukrainian gift, you have time to learn, re-learn, or master the ancient art of "writing" a pysanka.
For more information . . .
---
MALANKA 2018 and UCAO 35th ANNIVERSARY GALA
This year's celebration of Malanka and the 35th anniversary of UCAO drew a record crowd and rave reviews. Medivky provided lively entertainment, and our finest bakers offered a spectacular assortment of beautiful and tasty tortes.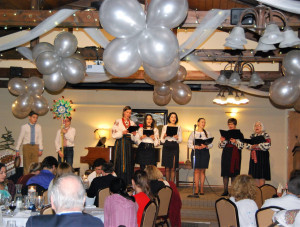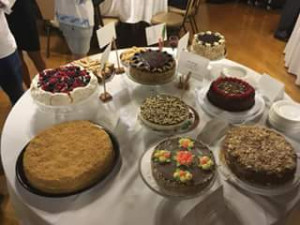 The event marked UCAO's 35th birthday with a display of printed materials dating back to the 1980s, which chronicled our organization's many activities. And a large display board honored the memories of those founding members and our older generation who have passed away. Learn more about UCAO's history here.
Our Events page is full of interesting films, exhibits, workshops, festivals, picnics, and just plain old happy hours. Join us when you can. Become a member, and we will alert you via our e-newsletter, Ukrainianews/bicmi.
We are Ukrainians making things happen in Columbus!