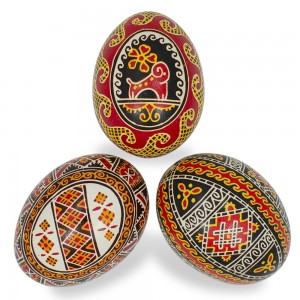 Ukrainian Pysanka Workshop
If you want some new pysanky for your Easter basket, or would like to dazzle your friends with a beautiful Ukrainian gift, you have time to learn, re-learn, or master the ancient art of "writing" a pysanka. Workshop instructors will help you learn (or refresh your skills) in this three-hour workshop. During the workshop you will be provided with all the materials necessary to create the design of your choosing — beeswax, stylus, and natural dyes. Because the process requires working with an open flame, children younger than 8 years of age may not attend. Children ages 8 to 12 must be accompanied by an adult for the duration of the workshop.
Workshop fees:  $20 (individual)
$25 (family of 2)
$30 (family of 3)
$35 (family of 4).
Space is limited, so please reserve your space by Thursday, February 8, by e-mailing Marianna Klochko at klochko.1@osu.edu. Include your name, e-mail address, and telephone number.  Confirmation of your participation will be sent to you by e-mail.